Eclairs for Tea and other stories is an eclectic mix of short stories, flash fiction, and poems that reflect the author's quirky outlook on life.

Perfect for dipping in and out of, this book is an ideal coffee break companion. Every story is illustrated with a hand-drawn image and the collection also includes the poignant and haunting tale, Lifesong, the critically acclaimed novella which was highly placed in the L. Ron Hubbard Writers of the Future competition.
Now available in a deluxe hardback edition. Containing two bonus stories not found in either the paperback or eBook versions, this beautiful book with its gorgeous interior makes the perfect gift.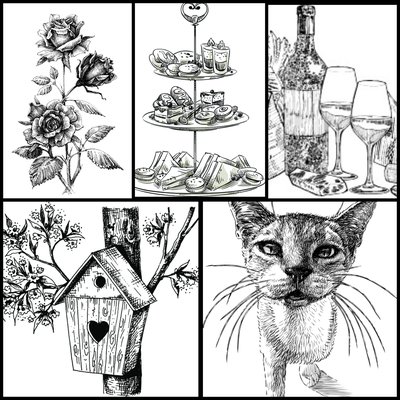 Taproot ~ As war raged in the skies above, Meg fought her own battle against growing up and her fears for her brother…
Eclairs for Tea ~ There was something very important Kevin had told her not to forget. If only she could remember what it was.
The Dinner Party ~ Charles prided himself on having the most interesting mix of guests at his dinner parties, but has he gone too far this time?
Do You Believe? ~ Susan was never one for flights of fancy. So, what is she to think when her daughter tells her a fairy has taken up residence at the bottom of the garden?
Vicious Circle ~ As far as DI Cass Sawyer is concerned, the past should remain firmly in the past. But it seems the past may have a different idea…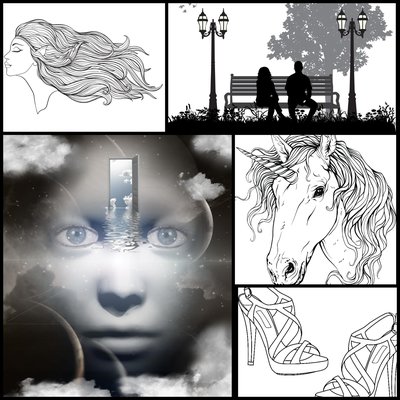 What are the Chances? ~ Of all the people in the world, meeting the one destined to be your soulmate … come on, what are the chances?
Family Matters ~ He's looked for her for so many years, but when Albert finally finds his granddaughter, she's not what he expected.
A Strange Kind of Love ~ Matt had always known his girlfriend, Leeza, was strange. But was he prepared for just how strange she really was?
Unicorn Dreams ~ A fairy tale in rhyme for the young and young at heart.
Lifesong ~ Is there life on other worlds? What would it be like? And what would they make of us?
Receiving nothing but praise since it's release, Eclairs for Tea and other stories dares to be different and explores the diversity of human nature in a delightful collection of tales and relatable "kitchen sink" poems that will charm and surprise.
---
Available in Hardback, Paperback and eBook
For further information about me and my books, why not follow me on social media,
and for an insight into my daily life, check out my weekly blog "A Little Bit of Blake"